Location: Champlin, MN
Cost: $1625
Initial Radon Level:  >4.0 pCi/L
Post Mitigation Radon Level: 0.2 pCi/L
We hear a lot that "our house is complicated".  We see complicated every day, this is why we are going to show you a house where there was a lot of pipe required.  Jobs like this require an understanding of how the mitigation system works and how the amount of pipe required can make the system under perform, if you do not know how to do advanced diagnostics.  The MN Department of Health values this so much they make it a priority for their radon mitigation advanced contractors.
We started in the basement, sealing the sump lid completely.  From there we started the pipe run, ensuring there was proper drainage.  If everything does not drain properly you will hear a "gurgle" sound coming from your radon mitigation system.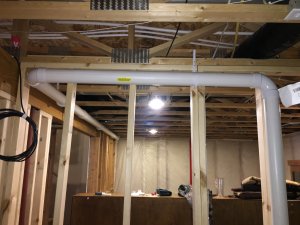 That was the start of the trip to the garage to ensure we did not disturb any living space.  Once we were in the garage we made our way into the attic.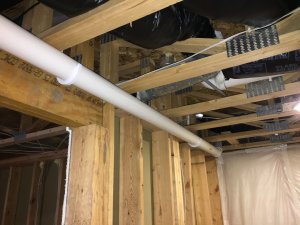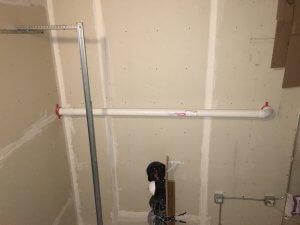 Once in the garage attic space, we ran the pipe so that is was not on the front of the house.  This was extra pipe but we want to make sure that our radon systems look as great as they work.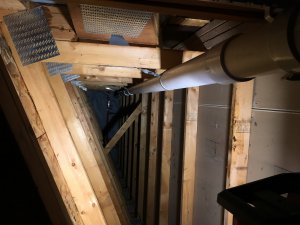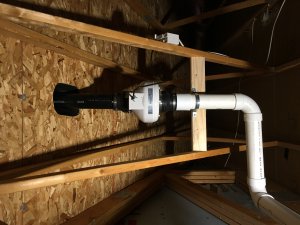 We were able to complete this project on time and reduce the radon levels. If you need your home tested for radon or a radon mitigation system installed to reduce your radon levels, please don't wait to protect yourself and your family, contact us now.