Location: Shakopee, MN
Cost: $1575
Initial Radon Level:  24.0 pCi/L
Post Mitigation Radon Level: 0.8 pCi/L
To follow up on our last post "our house is complicated" we decided to select a house that if not properly designed would be complicated.  Based on how this house was built if the radon mitigation system was installed improperly it could create a carbon monoxide problem.  Being able to do advanced diagnostics was important on this home to ensure we removed air from the ground that contains radon and not air from the home.  The MN Department of Health values this so much they make it a priority for their radon mitigation advanced contractors.
We started in the basement, sealing the sump lid completely.  This home required a lot of sealing of the vent mat material that was accessible, which is now a requirement for all new homes.  It also required 4″ pipe to ensure that the system could move enough air to effectively reduce the radon levels.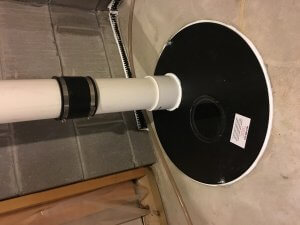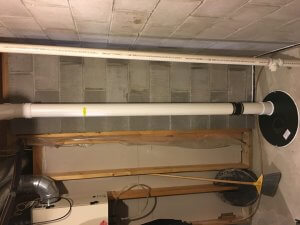 The radon fan always needs to be in an area that is not connected to the living space.  We ran the pipe out into the garage.  In the garage its required to have fire collars to ensure the pipe doesn't allow a fire to spread.  You can see those is red, on both ends of the pipe.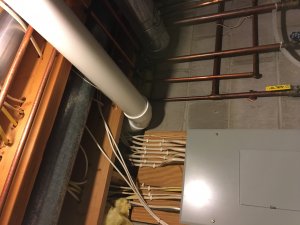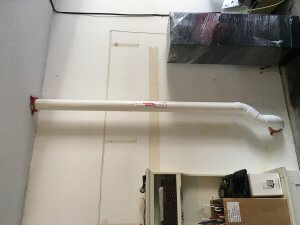 In the garage we mounted the u-tube, which is an indication if the radon fan is still running.  In the garage attic the fan was located to ensure there is no connection to the living space.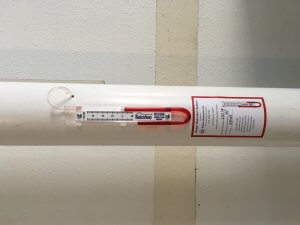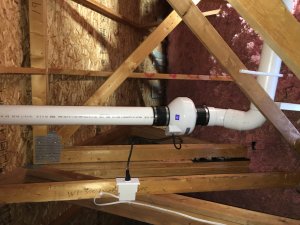 We finished the system, after we shoveled some snow, with a white pipe to match the rest of the pipes coming out the roof.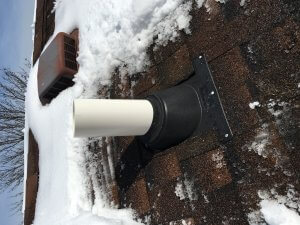 We were able to complete this project on time and reduce the radon levels. If you need your home tested for radon or a radon mitigation system installed to reduce your radon levels, please don't wait to protect yourself and your family, contact us now.