Location: Excelsior, MN
Cost: $1425
Initial Radon Level: > 4.0 pCi/L
Post Mitigation Radon Level: 0.6 pCi/L
January is National Radon Action Month and we will be posting a featured project every Monday.
The nice thing with homes that already have drain tile systems installed, is that we can locate the radon vent pipe anywhere the tile system runs under the basement floor.   This home is another example of that; we sealed the sump basket in one area of the basement and located the radon vent pipe along the garage wall.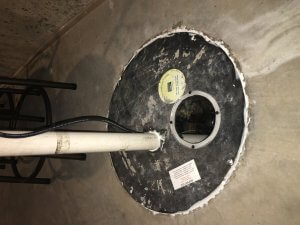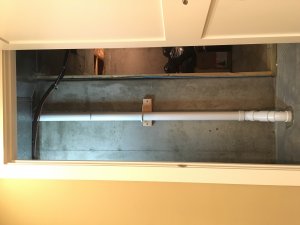 In the garage we installed fire collars and a u-tube to monitor the system.  We needed to run the pipe half way across the garage to get the pipe to an area that is not conditioned.  Running the pipe through non-conditioned space is very important to ensure the safety of the radon mitigation system.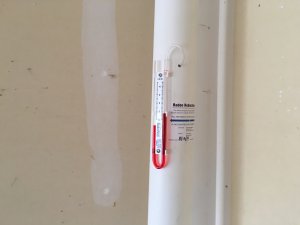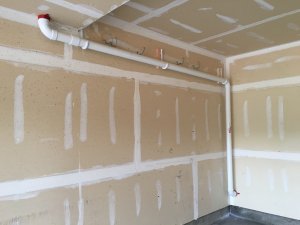 In the attic we connected a fan and ran the end of the radon vent out the roof.  All of our electrical outlets are installed by a licensed electrician, which is also required by code.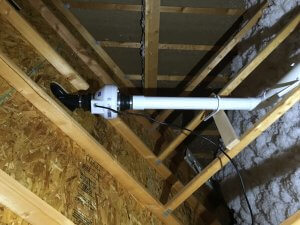 We were able to complete this project on time and reduce the radon levels. If you need your home tested for radon or a radon mitigation system installed to reduce your radon levels, please don't wait to protect yourself and your family, contact us now.