Location: Robinsdale, MN
Cost: $1550
Initial Radon Level: 11.0 pCi/L
Post Mitigation Radon Level: 0.4 pCi/L
This home was challenging since it had plastic vent material that went around the outside of the whole basement floor.  In some areas that created a gap of 2 inches, which can let in a lot of radon.  Also, there was no interior pipe route option, so an exterior system was installed.
The large gap that went around the outside of the basement floor needed to be sealed, so the radon system would be able to draw radon from the ground.  In all the areas that we could access we cut out the plastic material and used spray foam to seal the gap.  In the future, if the homeowner chooses, the foam can be cutoff, after it is dry, to be level with the floor.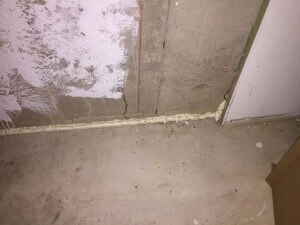 The sump basket was sealed with a new cover and a sight hole was added.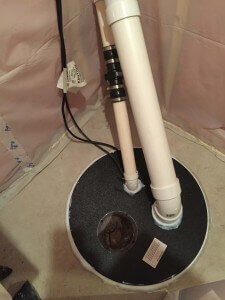 The pipe went out the rim joist to the exterior of the home.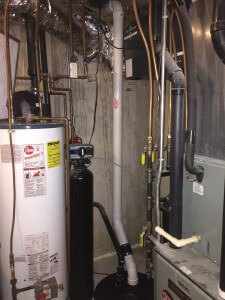 The fan was mounted on the exterior of the house and the electrical connection was installed by a licensed electrician.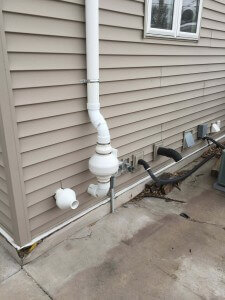 The pipe runs up the exterior of the house and goes through the eave.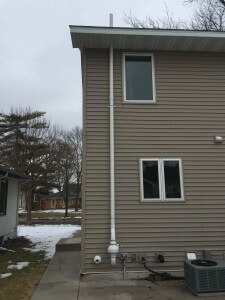 We were able to complete this project on time and reduce the radon levels.
If you need your home tested for radon or a radon mitigation system installed to reduce your radon levels, please don't wait to protect yourself and your family, contact us now.