Location: Chanhassen, MN
Cost: $1500
Initial Radon Level: 5.4 pCi/L
Post Mitigation Radon Level: 0.3 pCi/L
Even if your sump basket is hidden under your stairs, there usually is a way to route a radon mitigation system through your home.
On this job we installed a sealed sump basket lid, with a sight hole.  The radon pipe has a rubber coupler for easy removal of the sump lid, if access is ever needed.  The radon pipe goes out through the rim joist and into the garage.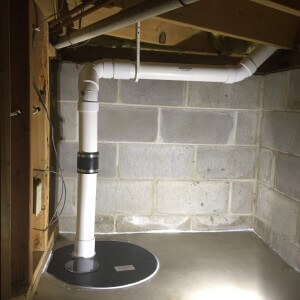 In the garage the radon pipe continues into the garage attic.  A u-tube manometer is installed to show that the radon fan is working.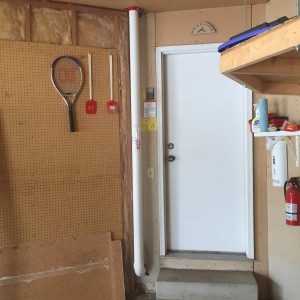 In the garage attic we routed the pipe over, to have the radon vent pipe exit away from any potential opening in the home.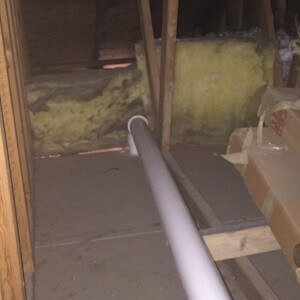 A radon fan was installed in the attic to draw the radon out of the ground, up the radon pipe and vent it outside.  The electrical connection was provided by a licensed electrician.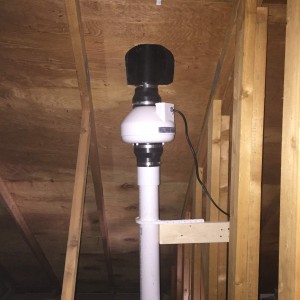 The radon vent pipe is black to match the other plumbing vents that already exit the roof.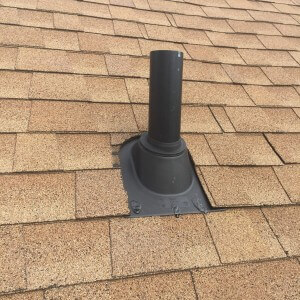 We were able to complete this project on time and reduce the radon levels.
If you need your home tested for radon or a radon mitigation system installed to reduce your radon levels, please don't wait to protect yourself and your family, contact us now.