Location: Eden Prairie, MN
Cost: $1450
Initial Radon Level: 5.7 pCi/L
Post Mitigation Radon Level: 1.8 pCi/L
We can even install radon mitigation systems in snow storms.  This system was installed in a two story home with a full basement.  This radon mitigation system was installed in half a day.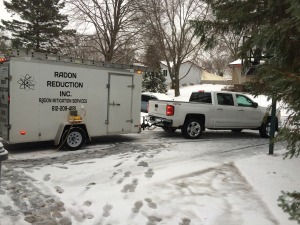 This radon system had a suction pit that was connect to drain tile.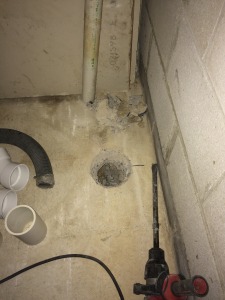 The sump basket was sealed and viewport was installed.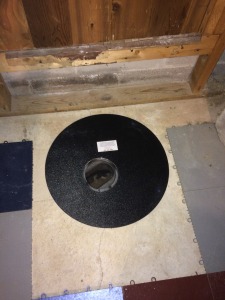 The pipe come up the basement wall and went through the rim joist into the garage.
The pipe, with fire collars runs through the garage into the garage attic.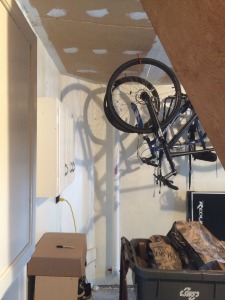 The fan was installed in the garage attic and the electrical connection was provided by a licensed electrician.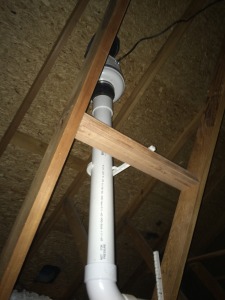 The vent pipe was located on the backside of the house, in a location that was not easily visible.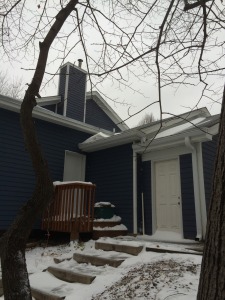 If you need your home tested for radon or a radon mitigation system installed to reduce your radon levels, please don't wait to protect yourself and your family, contact us now.