Location: Mound, MN
Cost: $1425
Initial Radon Level: 4.2 pCi/L
Post Mitigation Radon Level: 0.5 pCi/L
This week we have another exterior system to feature.  This home had a sump basket and drain-tile to allow us to maximize the radon reduction.
We installed a sealed sump basket cover and installed the radon pipe into the cover.  This draws the radon right out of the drain-tile.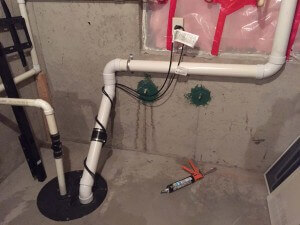 We installed a u-tube manometer on the pipe to monitor the performance of the radon fan.  The pipe exits the basement to the exterior of the home.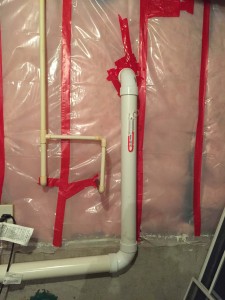 The radon fan is mounted on the exterior of the home to ensure, if any leakage occurs, the radon would be outside the home.  The electrical outlet was provided by a licensed electrician.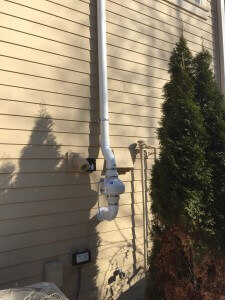 The radon vent goes up the exterior of the home until the vent is a minimum of 2 feet above the highest window.
We were able to complete this project on time and reduce the radon levels.
If you need your home tested for radon or a radon mitigation system installed to reduce your radon levels, please don't wait to protect yourself and your family, contact us now.