Location: Plymouth, MN
Cost: $1450
Initial Radon Level: > 4.0 pCi/L
Post Mitigation Radon Level: 0.4 pCi/L
This radon mitigation system was very effective since there was drain tile already under the floor.  We added a sealed sump basket lid, with a clear access hole so that you can access the sump pump if needed.  We also used rubber couplers on the radon vent pipe so that it can be easily removed if the sump pump needs to be replaced.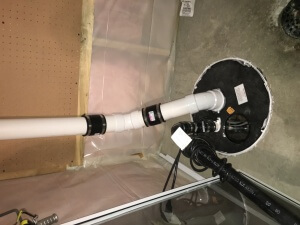 The pipe exits the basement into the garage, where fire collars are installed to stop the spread of fire.  Fire collars expand in a fire, crush the radon vent pipe and close the hole between the garage and the basement.  A u-tube manometer is installed on the radon vent pipe to show that the radon fan is running.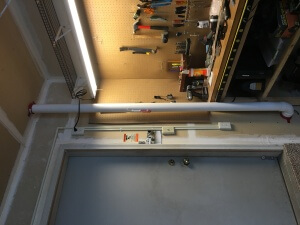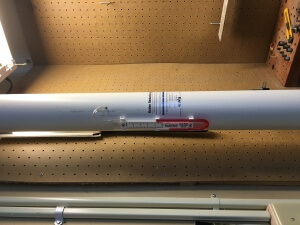 Since the garage attic did not have an access, we created one to save time and money.  It also makes it more convenient to access the fan when it needs to be replaced.  The average life of a radon fan is 15 years.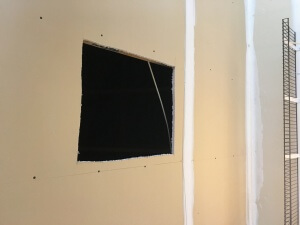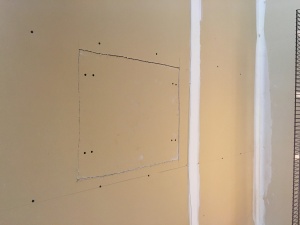 The radon fan was put in the garage attic and the electrical connection was installed by a licensed electrician.  A black pipe was used on the roof to match the existing roof vents.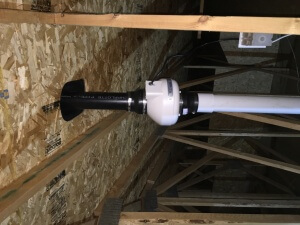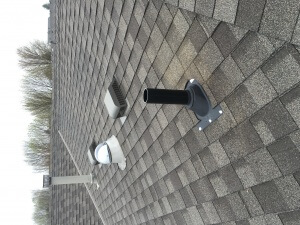 We were able to complete this project on time and reduce the radon levels. If you need your home tested for radon or a radon mitigation system installed to reduce your radon levels, please don't wait to protect yourself and your family, contact us now.